First off: this is a shameless plug for Sia's new album (
Some People Have Real Problems
), which is playing non-stop on my computer!
No, but really: the title applies to more than just a good songstress's latest batch of funky tunes. I'm not Some People--and lately I've been realizing it. Here are some of the situations that make me stop and think about how lucky I am:
1. Having to move a woman whose kidney transplant failed and had to be taken out, out of the room where those with new transplants rejoice.
2. Watching 4 families (and I'm talking LOTS of people, here, not just our typical Nuclear-Types) wait to be told who the 2 available kidneys were going to. And then watching the two who weren't compatible congratulate the two who WERE, and joke about how now, at least, they were at the top of the waiting list.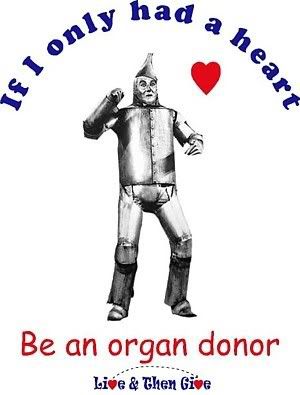 3. Getting a job offer for a position starting 3 days after my classes end! The contract is in the mail, and if everything checks out, I'll become a member of the Nursing Resource Team at Toronto East General Hospital on April 14th, 2008.
4. Hearing an elderly man talk about how his and his wife's failing health is keeping them from travelling to the West Coast to visit their only son and only (8 month old) grandchild and then heading to my aunt & uncle's to visit my grandmother, and hug her for a little longer than necessary.
5. Being in a relationship that stimulates and challenges me, and makes me excited to see what happens next, when I know so many people who wish they were in the same position....
This time, I'm in it for the journey, and not the destination.